A D V A N T A G E S
THERMOLINE HOME
---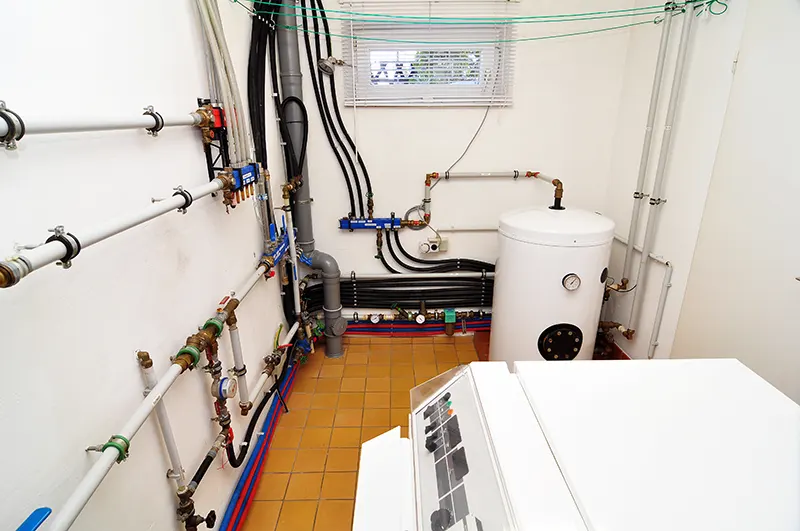 NEITHER RADIATOR NOR BOILER ROOM
Use your entire living and usable space as you wish. Let your creativity run free when it comes to furnishing.
NEITHER MOISTURE NOR MOULD
Since air is not primarily heated, there is no air circulation. Therefore, the air humidity remains constant and there is no swirling dust. Even asthmatics can finally breathe a sigh of relief, because the climate is much more pleasant and healthy. Since the walls are warmer than the air, there is no condensation and thus no mould. In addition, you can ventilate without losing a lot of heat energy through the open window.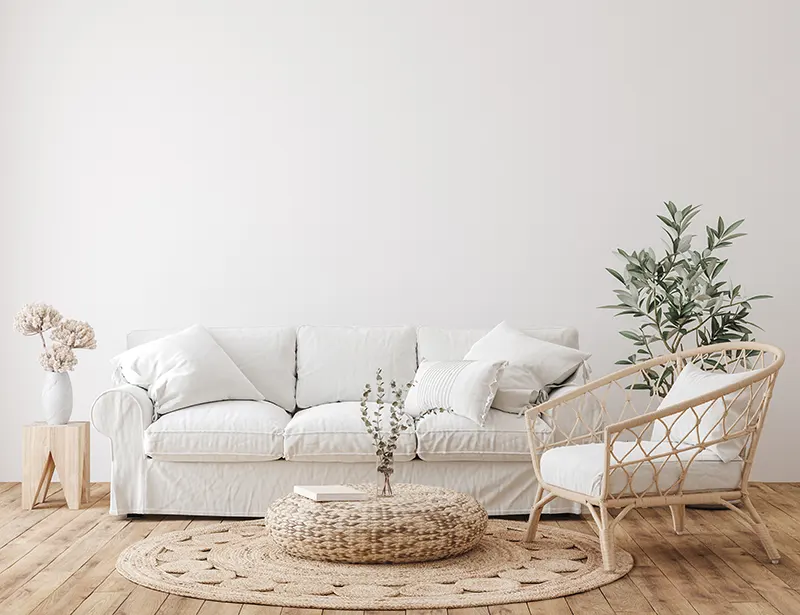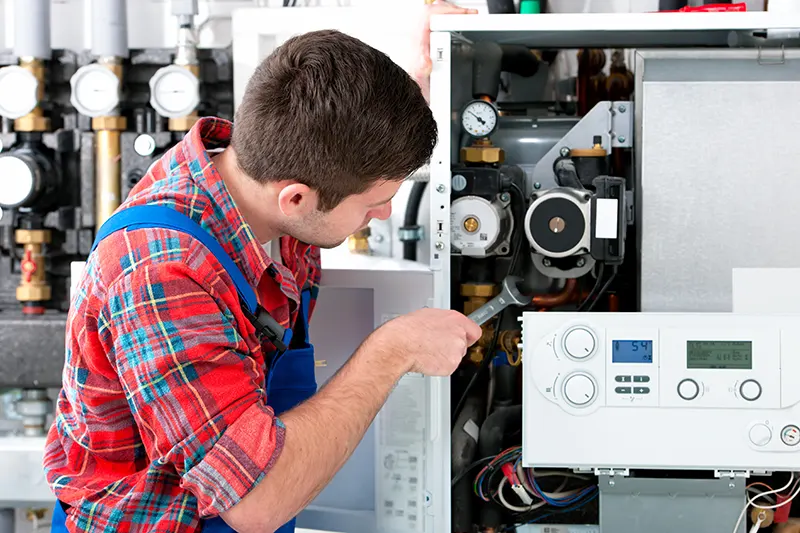 MAINTENANCE-FREE
The use of only high quality materials and the simple construction of these heating solutions means that maintenance is completely unnecessary.
MINIMAL INERTIA
OUR PRODUCTS are characterised by very fast response times, as large amounts of storage are not used. In the event of solar radiation, the thermostat, equipped with temperature sensors, switches the system off immediately if the set temperature is exceeded and heats up again within seconds when heat is needed.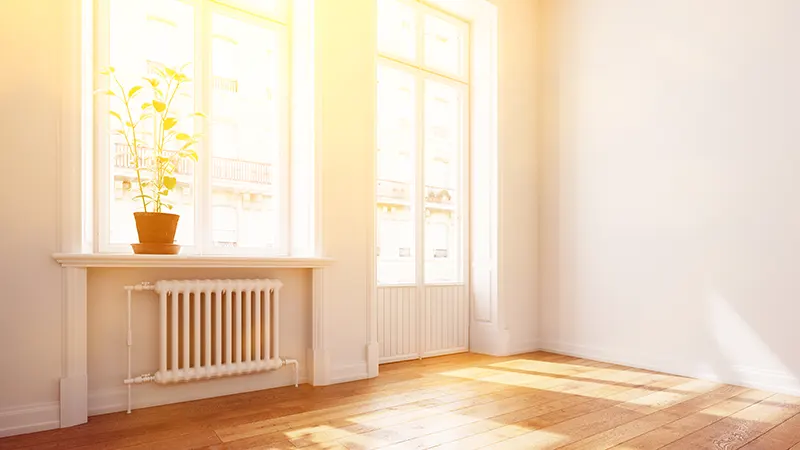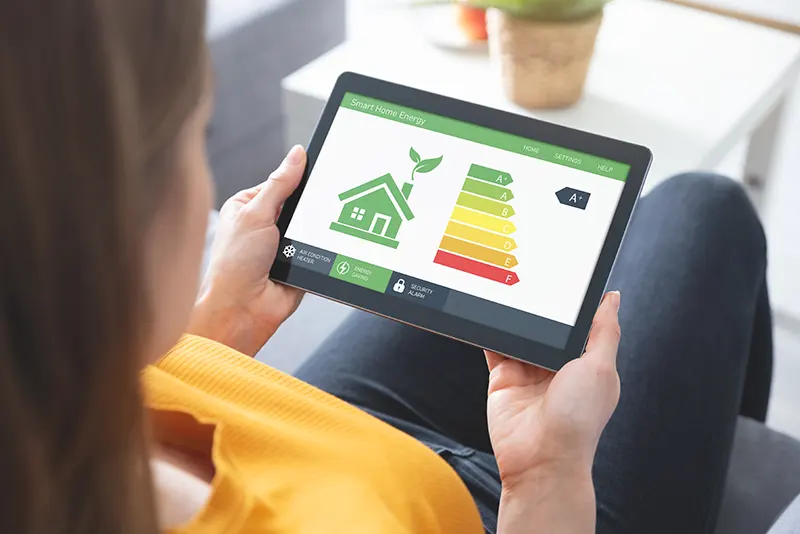 HIGH EFFICIENCY
The innovative carbon paste applied to all Carbon heating systems products gives off heat evenly over the entire surface of the room. In the process, electricity is converted into heat with almost no loss. The efficiency of up to 96% is significantly higher than that of all other heating systems on the market.
COST-EFFECTIVE AND INDEPENDENT
In combination with self-generated electricity, such as from photovoltaics, this is the cleanest and cheapest way to heat, as you can keep your house warm in winter completely independent of any energy-price developments.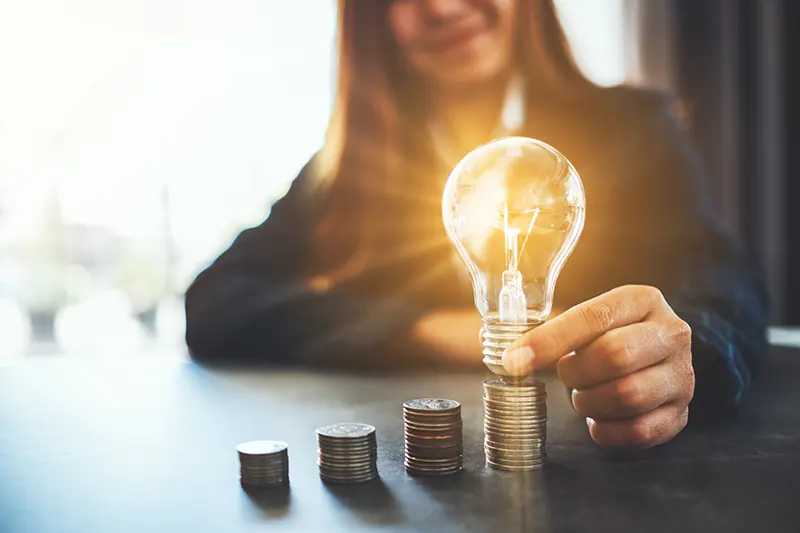 INVESTMENT AND ENERGY CALCULATION
Example: Basic single-family house, 150m² living space, KfW 55 standard
Comparison
Conventional insulation
- Oil heating
Conventional insulation
- Heat pump
Convestional insulation
- Carbon heating system
- Heat pump
Carbon heating system with
Reflective insulation ISOFOLIE +
Thermoline colours
Heating
Water-led with oil burner convective heating (warm air)
Water-led with heat pump convective heating (warm air)
Surface temperature control with Carbon heating system floor and/or wall
Surface temperature control with Carbon heating system floor and/or wall
Building description
20cm conventional Façade insulation, 3 panes of glass, 30cm roof insulation
20cm conventional Façade insulation, 3 panes of glass, 30cm roof insulation
20cm conventional Façade insulation, 3 panes of glass, 30cm roof insulation, without PV system (own electricity generation)
IsoFoil Reflective insulation inside of the exterior walls, IsoFoil reflective insulation in the roof area, Thermoline Colours inside and outside for humidity regulation, without PV system
Investment heating in EURO
40.000 EURO
55.000 EURO
20.000 EURO
20.000 EURO
Invest Thermal insulation in roof and wall
105.000 EURO
105.000 EURO
105.000 EURO
75.000 EURO
Primary energy demand Thermal insulation 20cm
up to 350 kwh/m²
up to 350 kwh/m²
up to 350 kwh/m²
up to 7 kwh/m²
CO2 reduction
No
No
No
Yes
Heat demand kwh pa
12.000 kwh
6.000 kwh
3.600 kwh
2.900 kwh
Cooling load/ Solar reflection
No
No
No
Yes
Operating costs p.a. incl. maintenance, chimney sweep, provision for 20 years; without repairs in EURO
4.500 EURO
4.000 EURO
1.800 EURO
1.500 EURO
Room air temperature
23° Celsius
23° Celsius
20° Celsius
18° Celsius
Ventilation system
Yes
Yes
No
No
Heating system lifetime
20 years
20 years
50 years +
50 years +
Total costs in 25 years without price increases and without CO2 pricing in EURO
115.000 EURO
100.000 EURO
45.000 EURO
38.000 EURO
Total cost saving compared to oil heating
/
-13%
-60%
-67%