BEAUTIFUL DESIGN - HEALTHIER - EFFECTIVE
HEALTHY COOLING ... WITH WATER WALLS
---
THE HEALTHY SOLUTION FOR INGENIOUS AND ENERGY-REDUCING AIR CONDITIONING!
AN AIR-CONDITIONING "SAIL" OR "WALL" SET UP IN THE ROOM IS WETTED BY COLD WATER. AN OUTDOOR UNIT/CIRCULATION PUMP PRODUCES THE COLD WATER FOR THE SURFACE. A COLD WATER FILM NOW FLOWS. THE COLD WATER FILM IS IN DIRECT CONTACT WITH THE ROOM AIR. THE PASSING AIR IS COOLED AND THE MOISTURE CONDENSES OUT. THE AIR TEMPERATURE IN THE ROOM IS ALSO SLIGHTLY LOWERED.

THE "SAIL" AND THE "WALL" COMBINE ALL THE ADVANTAGES FOR HEALTHY AND ENERGY-REDUCING AIR CONDITIONING. WALL AND SAIL CAN BE IDEALLY INSTALLED AND ADAPTED IN ALL SPATIAL CONDITIONS. THE BENEFITS PROMOTE WELL-BEING AND ALSO CONTRIBUTE GREATLY TO PROTECTING THE ENVIRONMENT. IDEAL ALSO FOR ASTHMATICS AND ALLERGY SUFFERERS.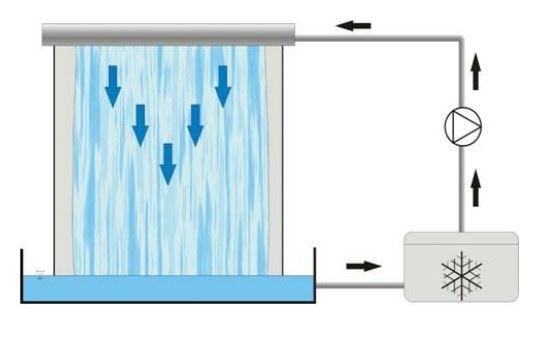 External Content

The content provided here cannot be displayed due to your current consent settings.



This website may offer content or functionality that is provided by third parties on their own responsibility. These third-party providers can set their own cookies, e.g. to track user activity or to personalize and optimize their offers.
Operating voltage: 230V
LOW ACQUISITION COSTS - SIMPLE AND QUICK TO INSTALL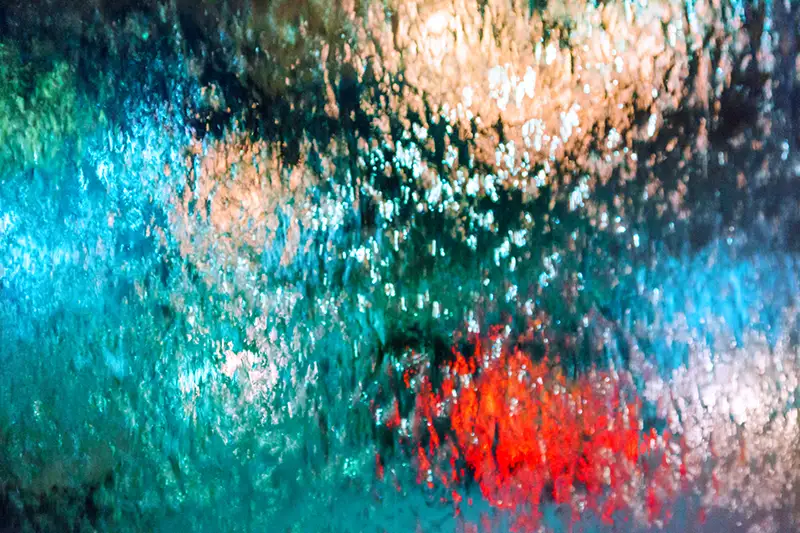 ADVANTAGES OF WATER COOLING:
HEALTHY AND PLEASANT INDOOR CLIMATE

ADDITIONAL AIR PURIFICATION (VERY GOOD FOR ALLERGY SUFFERERS)

NO DRAUGHT

NO DUST TURBULENCE

ENERGY-SAVING IN OPERATION

SUITABLE FOR RETROFITTING WITHOUT ANY PROBLEMS

GENTLE WATER SOUND

DECORATIVE INTERIOR DESIGN

CHARMING LIGHT EFFECTS POSSIBLE
THERMOLINE-HOME'S COOLING WALLS
THE IDEAL SOLUTION FOR HEALTHY AND ENERGY-REDUCING AIR CONDITIONING IN YOUR ROOMS.
AIR IS OUR MOST IMPORTANT RESOURCE. THE DAILY INTAKE OF SOLID FOOD IS UP TO 1 KG - OF LIQUID FOOD APPROX. 3 KG. WHEN WE BREATHE, WE TAKE IN APPROX. 500 ML OF AIR PER BREATH - THAT IS APPROX. 16 BREATHS PER MINUTE, UP TO 12,000 - 15,000 LITRES OF AIR PER DAY.
NEVERTHELESS, THE QUALITY OF AIR DOES NOT HAVE THE IMPORTANCE IN OUR MINDS THAT IT ACTUALLY NEEDS TO HAVE... AIR IS A VITAL SUBSTANCE FOR US.
THE FAILURE TO RECOGNISE THIS IMPORTANT RESOURCE IS, ACCORDING TO EXPERTS, OFTEN THE BASIS FOR ILLNESSES. BREATHING IN POLLUTED AIR OR DELIBERATELY INHALING DANGEROUS SUBSTANCES (SMOKING, ETC.) CAN PROMOTE MANY OTHER ILLNESSES, INCLUDING LUNG CANCER.
EXCELLENCE AIR CONDITIONING
WE SPEND ABOUT 90% OF OUR TIME INDOORS. USUALLY, THESE LIVING SPACES ARE HEATED WITH CIRCULATING AIR AND MORE AND MORE OFTEN, ESPECIALLY WORKSPACES IN COMPANIES, ARE AIR-CONDITIONED WITH COLD AIR.
SPLIT AIR CONDITIONERS
AIR COOLING AND DEHUMIDIFICATION
NOISE DEVELOPMENT
SUGGESTED
NO RADIANT COOLING
ENERGY LOSS THROUGH AIR CIRCULATION
COOLING CEILINGS/ BEAMS
AIR AND RADIANT COOLING
APPROX. 25% MORE ENERGY EFFICIENT THAN SPLIT EQUIPMENT
NO DEHUMIDIFICATION
DANGER OF DRIPPING WATER OR
MOULD GROWTH
COOLING TEMPERATURE AND POWER LIMITATION